Living and thriving with covid-19 aka the coronavirus for people with diabetes, metabolic challenges and other underlying conditions
Covid-19 – the coronavirus is here to stay.
This is not going away. I wish it weren't so, but that is the world we are living in. The cat is out of the bag, the horse is out of the barn as they say. As of today, April 19, 2020, according to worldometer:
210 Countries and Territories around the world have reported a total of 2,387,056 confirmed cases of the coronavirus
With it so widespread there is no extinguishing it like the Sars or Mers prior outbreaks. We missed that boat, and it is what it is. And there likely will be a second wave. And then a third, and then a fourth and then this will likely be something like the flu that happens every year. Latest information from South Korea and China has shown there are second waves and new outbreaks happening. We are living in a new world, the "new normal" as they say. But do we all need to live wearing masks all the time?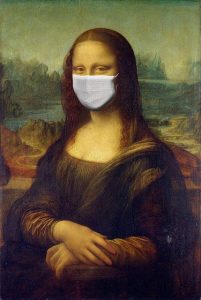 It does not need to be house bound prison and enslavement to the computer screen! No! Absolutely not, you can live and thrive in a covid-19 world and we will guide you along the way on how to do it.
Especially those of you with diabetes, pre-diabetes, metabolic syndrome or other underlying conditions, the CDC and official guidelines continue to recommend being extra careful and prudent. But don't just sit and wait for a conventional medicine treatment or a vaccine. You can take action now!
Don't count on a magic pill or a vaccine.
What do I mean by saying not to count on a pill or a vaccine? Well first of all, the soonest a vaccine will be available is estimated to be September, and that is cutting a lot of corners and rushing it to market. It typically takes 12 to 18 months to go from initial development to full safe use in the population at large. September would be 8 months so that is cutting the shortest time by 40%. That time shaved off is shaved off of large scale safety and efficacy trials. So when there is the first vaccine it is not clear how effective it will be or for how long it will convey immunity.
That will need to be borne out with lots of research and just between you and me, just personally, speaking for myself here, I would not want to be one of the first people taking a vaccine rushed to market with emergency FDA authorization and lots of corners cut in terms of clinical trials and efficacy, safety. There surely will come a time when a vaccine will be proven to be reliable for a particular strain of the virus. But then what if it mutates? There are already two strains of the virus currently circulating, one much more virulent than the other.
While there is initial analytical research to indicate that there could be immunity from both strains if one is contracted, it is not yet fully demonstrated or proven in real life. There is already a flu vaccine every year and still it is not fully effective because the flu virus mutates. The coronavirus covid-19 is believed to be more stable and not as likely to mutate but again, that is current theoretical analysis and we don't know yet what will happen.
So lets just say, hope for the best, and plan for the worst! What if there were no vaccine and no medical treatment? What would you do? Stay isolated and never go out? Be a prisoner in your own house for years and decades? Obviously not! So what is the best you can do for yourself in this time and prepare to live and thrive in a covid-19 world?
First is to realize that the risks are directly related to how healthy you are.

The more you have underlying conditions, the higher the risk of being seriously affected by the coronavirus.

So what can you do?

Get rid of those underlying conditions!
Yes it may sound like heresy, but it is not, close to 70% of the people who enroll in our E4 ALIVE Simple Steps program reverse their diabetes.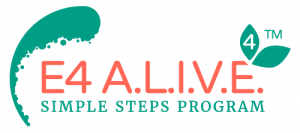 And everyone improves their health! One less chronic condition to worry about for being high risk. High blood pressure? gone! Obesity? Gone! Heart Risks? Dramatically lowered! Yes it is possible to reverse and get rid of many if not most of the underlying  conditions you may have.
That is my invitation to you today, focus on your health, reducing and reversing diabetes, optimizing your health and metabolism. And we are here to guide you along the way. You can join our program now and get started. And if you are not yet ready to get started yet, we are committed to giving back to society as part of being a social impact organization and we will also have many more free and educational events for you. Like our LIVE expert Q&A sessions every Tuesday at 10am Pacific , 1pm Eastern. 100% Free, no cost, no strings attached, all for your education and benefit.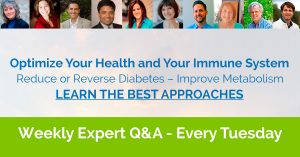 So click on the button that says "join us" and let us guide you along the path toward optimal health.
John Vargas Eddy
CEO and Co-founder E4 Diabetes Solutions.

References:
Image by Miroslava Chrienova
Image by Sumanley xulx
Wordometer Statistics
Second Wave – CNBC Article
Second Wave – South Korea
Second Wave – China
Second – Third – Fourth Wave – Forbes Article